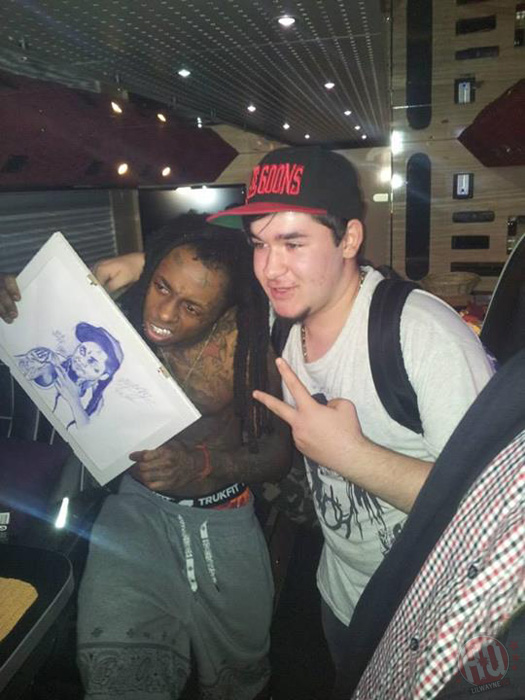 Two members from the LilWayneHQ message board met Lil Wayne backstage after his concert in Amsterdam, Netherlands on October 21st. Tune invited Olly Tas and Abidul aka RomanReloaded onto his tour bus for a meet and greet session after they created the artwork for his latest mixtape, Dedication 5.
Olly and Abidul also met Mack Maine and Cortez Bryant, as well as got interviewed by ABC – who have been following Weezy F Baby around on his European tour and filming him, so hopefully they are working on a documentary that will drop soon.
While backstage, they asked Wayne if he will tour England any time soon and if they can design the artwork for his upcoming Devol project. Tunechi answered that he will be touring the UK next year and he likes the idea of them creating a cover for Devol.
It's always good to see big fans of Lil Wayne meeting their idol, so congratulations to both Olly and RomanReloaded. You can check out some more photos from their meet and greet below!