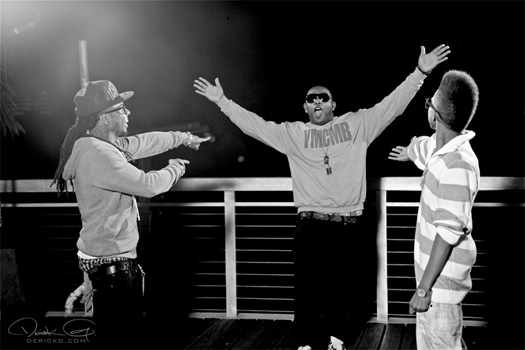 The "Feature Friday" edition for this week is Lil Twist's "Let's Chill" song featuring his Young Money bosses Lil Wayne and Mack Maine. This BJ Beatz-produced record was released on Twizzy's Year Book mixtape back in 2009.
Like the song title hints, "Let's Chill" is a very chilled out track. Mack and Twist even show off their singing skills on the song before Weezy raps a dope third verse.
"See right now I'm tryna budge in your situation, girl I'm like a mental patient; Lookin' for an invitation to your destination; Girl I like your presentation and I like your dedication; I ain't talkin' admiration, girl I'm talkin' mesmeration"
You can listen and download "Let's Chill" below.

Download: Lil Twist – Let's Chill (Feat Lil Wayne & Mack Maine)
PREVIOUS: Feature Friday #8