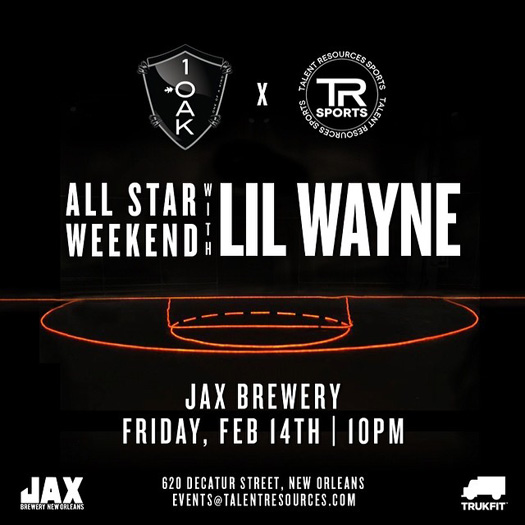 Tomorrow evening, Lil Wayne will be kicking off All-Star Weekend at Jackson Brewery Bistro Bar in New Orleans, Louisiana. Weezy F Baby will be at the Jax Brewery on Friday from 10PM until 4AM on the Saturday.
If you wish to attend this party, click here to purchase tickets online. A female ticket costs $75.00 and a male ticket costs $125.00.
In related news, Tune will also be hosting a party at Label nightclub in Charlotte, North Carolina on March 1st for CIAA Weekend. He will be there from 10PM on the Saturday to 3AM on the Sunday. You can buy tickets here!