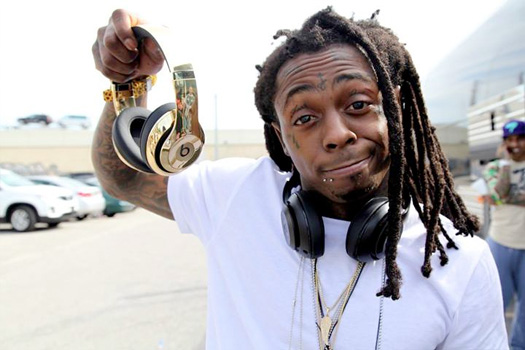 For winning the 20th annual Tampa Pro skateboarding competition, which was sponsored by Nike SB, Lil Wayne gifted Nyjah Huston with a pair of gold Beats By Dre headphones.
If you didn't already know, Tunechi attended both day 3 and day 4 (the final day) of the skating contest that took place at the Skatepark Of Tampa in Florida over the weekend.
You can view another photo of Weezy F Baby with the gold Beats headphones, as well as Nyjah Huston rocking them after the jump below. Congratulations to Nyjah!