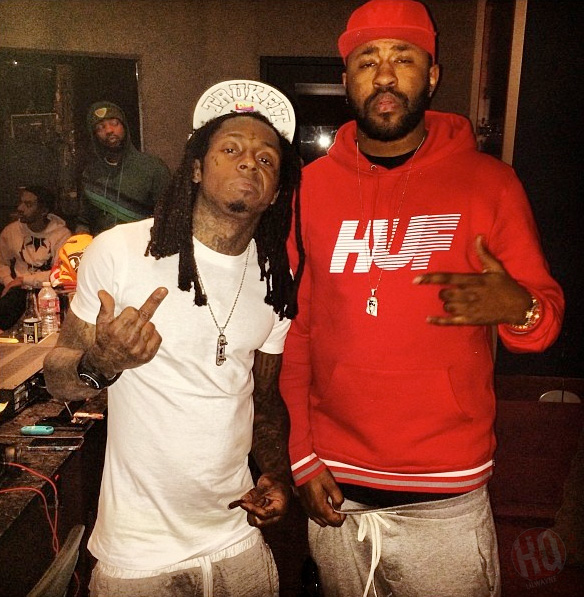 Producer Mike WiLL Made It recently chopped it up with DJ Drama on his Shade 45 radio show. During their interview at the 5:00 mark, Mike WiLL discussed his forthcoming "Buy The World (Do The Impossible)" single featuring Lil Wayne, Kendrick Lamar, and Future on the hook.
Mike WiLL Made It announced that there is another music artist who raps a verse on the song, but he wanted to keep the name quiet. However, at the 9:55 mark he accidentally lets loose that the other artist is Big Sean.
You can listen to the interview below. Mike also mentions that the track is "monumental" and that Weezy's verse is "crazy". Who's excited to hear "Buy The World (Do The Impossible)"?