On March 30th, Lil Wayne attended LIV nightclub in Miami, Florida for "LIV on Sunday's". Mr. Carter was joined by Birdman, Juvenile, Mack Maine, and Santi Cargo Rubirosa.
Hit the jump to view another photo from the evening, as well as a short clip from Instagram that shows Weezy F Baby's "Moment" song playing inside the club!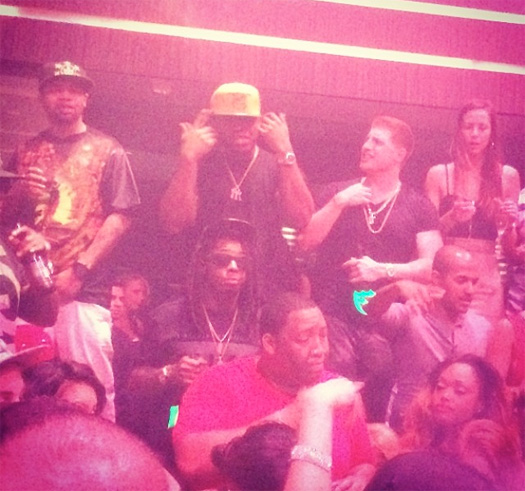 Photo via Gisle G. Stokland.