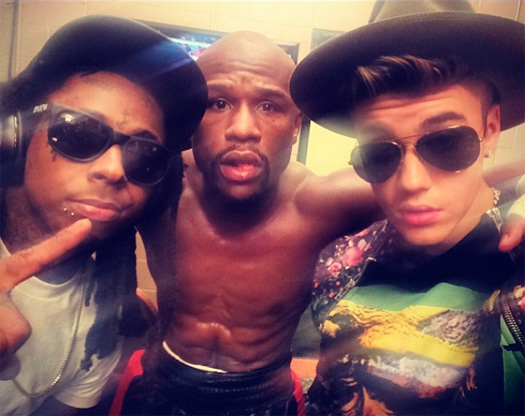 Lil Wayne and Justin Bieber accompanied Floyd Mayweather Jr. as he walked to the ring for his fight with Marcos Maidana at the MGM Grand in Las Vegas, Nevada on May 3rd.
While they were making their way to the ring, Weezy F Baby's new single "Believe Me" was played and Weezy rapped both his and Drake's verses, which was dope. I guess you can also count this as the very first time that the song was performed live!
Hit the jump to watch the boxing match entrance. Tunechi will now be heading to TW Theatre for the after-party. Congratulations to Mayweather on another win!