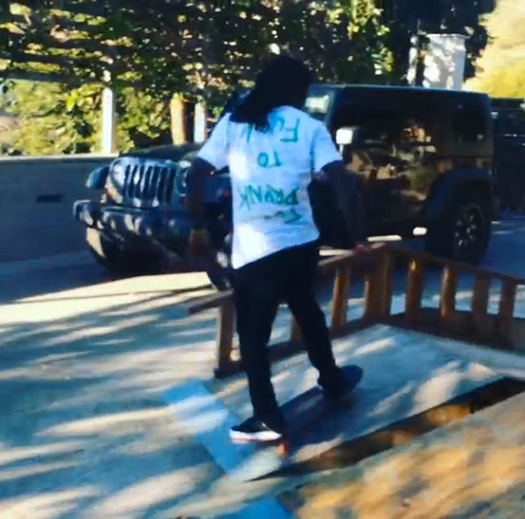 As he had a day off from touring yesterday, Lil Wayne decided to have a little skateboarding session and teach Lil Twist some tricks. You can watch three clips of Tunechi and Twizzy skating after the jump below.
"Big Bro outside fukin around !! "Fakie Crook" for all u skaterz out there!! #Trukfit"

"Big bro tryna teach me this trick ….. Pt. 2 .. Got my drop in down ya heard me!!! Big bro still clownin on the board!!! #youngin #family"
If you are wondering what t-shirt Weezy F Baby is wearing, it is the "Too Drunk To Fuck" tee from Supreme and Dead Kennedys' collaboration collection!