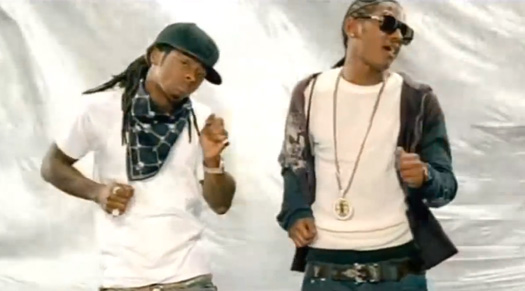 This week's "Feature Friday" post is Lloyd's "You" single featuring Lil Wayne. The Big Reese and Jasper Cameron co-produced song appears on Lloyd's Street Love album that was released back in 2007.
"You know I love you like cooked food; You know you fucking with a good dude; You know you give good brain like you graduated from a good school; You know I'm a good move, you should do"
You can watch the music video for "You" after the jump below, which also includes an appearance from D. Woods.
In other news, if any of you LilWayneHQ.com readers are dressing up as Weezy for Halloween today, don't forget to send me an e-mail with a picture of yourself and I will post it up like I did last year and the year before that!
PREVIOUS: Feature Friday #39