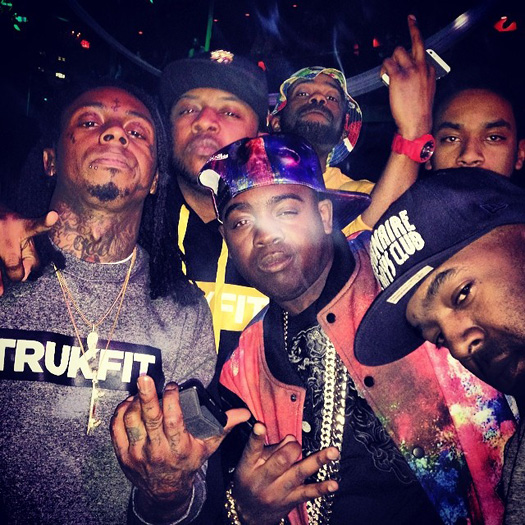 Kidd Kidd recently sat down with Civil TV to discuss working with Lil Wayne back in the Sqad Up days, being a part of the original Young Money crew, and if he was ever officially signed to the record label.
"I was never really signed to Young Money or anything. It was more like: 'Oh you got skills? Cool, roll with us.' I've been around Wayne since like 2002 when we were doing hella mixtapes and shit. The Sqad mixtapes. That was the original Young Money. It was me, him, Gudda Gudda, T-Streets… so yeah, that was big in the South. So when people come up to me like: 'Yo Kidd, I've been fucking with you since the Sqad days' – that's when I know you're a real fan."
The G-Unit rapper also still has an unreleased collaboration with Weezy called "Ejected" from 2013, so hopefully we will hear that soon!