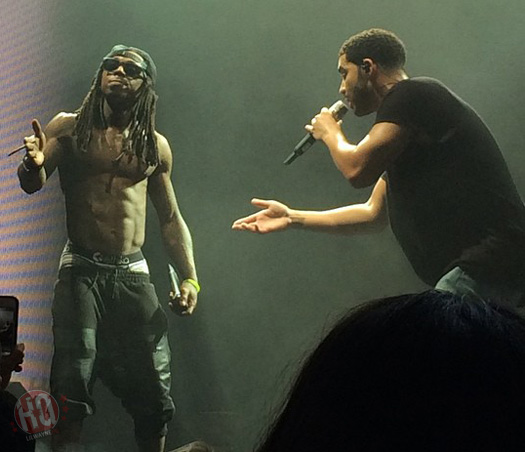 Lil Wayne and Drake have both been nominated for a Woodie at the 2015 MTVU Woodie Awards, which are taking place next Friday on March 20th. You may also remember that Tune performed at last year's awards show.
The award that the Young Money rappers are nominated for is a "Next Level Performance Woodie". This celebrates artists that search for new ways to reach their audience through technology, art, and social media. Check out why they was nominated below:
"In a truly tech-savvy move, Drake and Lil Wayne teamed up on an app for their joint tour that allowed fans in the audience to decide which of the hip-hop heavyweights would perform first."
More information and details about the artists that Weezy and Drizzy will be going up against to win the Woodie award, which includes Childish Gambino, Sia, Skrillex and Big Data, can be read here!