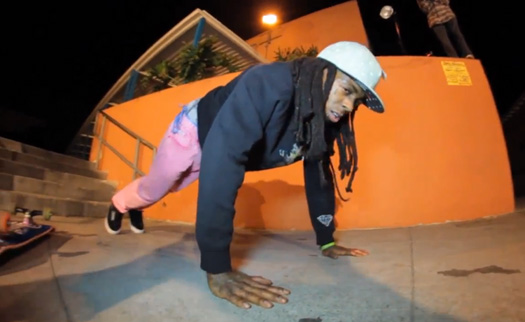 Check out some new clips of Lil Wayne skateboarding in the streets of Miami, as well as at his private skate park in Miami.
Weezy can be seen showing off his skills and new tricks that he has learned. He also starts to sing "Thinkin' About You" off his Dedication 5 mixtape at the very end!
You can watch the footage after the jump below.