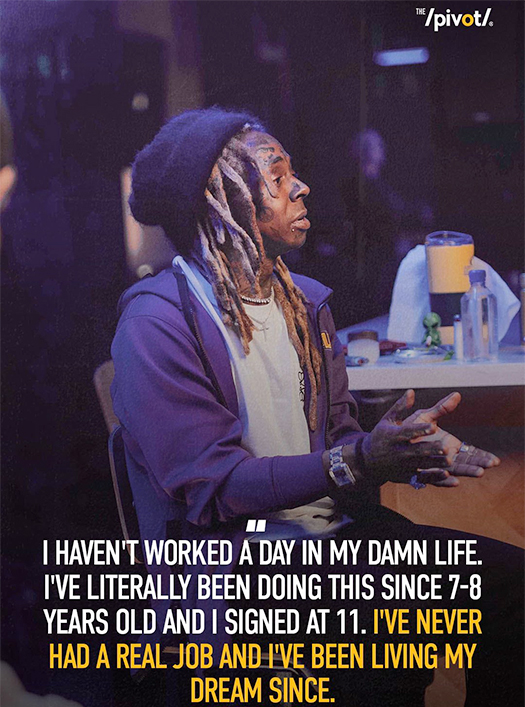 Lil Wayne recently paid a visit to sports podcast The Pivot after midnight in Los Angeles to sit down and chat with three retired NFL athletes – Ryan Clark, Channing Crowder Jr. and Fred Taylor.
In their 1-hour conversation, Wayne (who was rocking an LSU tracksuit) recalled his mother Jacida Carter telling him she wants him to have a baby if he is going to be going on long tours, how he felt after signing a deal with Birdman and Slim at Cash Money Records, moving to Miami, childhood, and getting good money at a young age.
The Young Money CEO also revealed why he does not record mixtapes that have freestyles on them anymore (times have changed and artists be wanting to pay Tunechi for his verse when they hear he has remixed their song), as well as how JAY-Z influenced him to stop writing down his verses.
Some other subjects that Weezy discussed in the interview was who he thinks is the best quarterback of all time in the NFL, the late ex-police officer who saved his life from when he shot himself and was off duty at the time – Robert Hoobler (Uncle Bob), an upcoming skateboarding documentary about himself and his SQVAD Up team, having a bad memory, his real father, and much more!