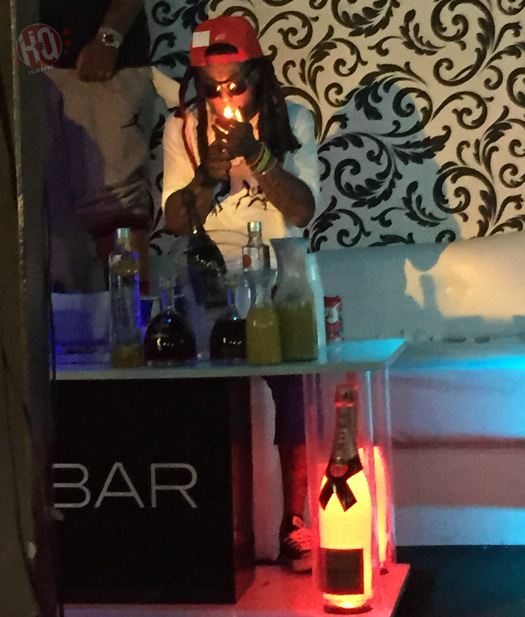 Lil Wayne made an appearance at Vada Restaurant & Lounge in Cleveland, Ohio on April 17th for a stop on his current "Release Partiez" nightclub tour.
Below, you can view some more photos, as well as watch footage of Weezy jamming out to Migos' "Freak No More" and performing "Coco", "Only" and Chedda Da Connect's "Flicka Da Wrist", courtesy of Matthew Cox and Dayne.
The next stop on Tunechi's "Release Partiez" tour is later today at Crusen's Farmington in West Peoria, Illinois!