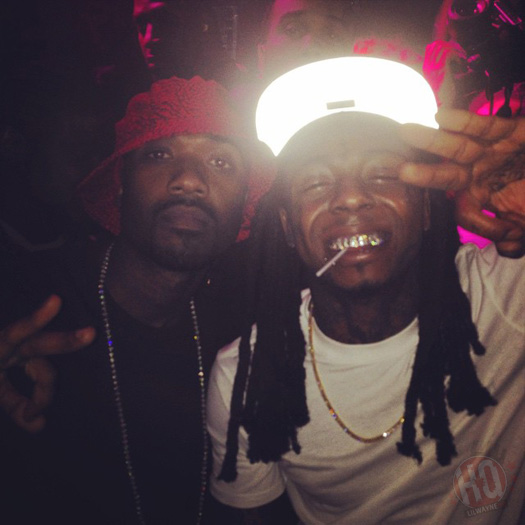 While on set of The Game and DeJ Loaf's "Ambitionz Of A Rida" video shoot in Los Angeles recently, DJ Hustle from AllHipHop caught up with Ray J for an interview, which you can watch below.
During their conversation, Ray announced that he has a new single called "Brown Sugar" featuring Lil Wayne on the way, as well as gave Wayne a shout out and said they have been rocking with each other since they were 14-years-old.
Ray J also mentioned that him and Weezy "did a gang of songs" together, but he feels this "Brown Sugar" track is "the one"! Who is looking forward to hearing the collaboration?