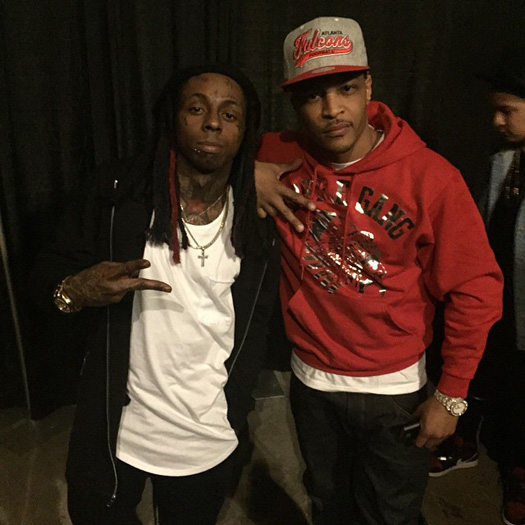 T.I. recently called into "The Whoolywood Shuffle" radio show on Shade 45 to chat with DJ Whoo Kid while on a family vacation in Costa Rica.
During their conversation, Tip spoke on the current situation going on between Lil Wayne and Young Thug. He also revealed that he had asked Thugger why he is naming his project Carter Six and Thug replied that he is doing it to pay homage to his favorite rapper.
You can listen to the audio from the conversation below!