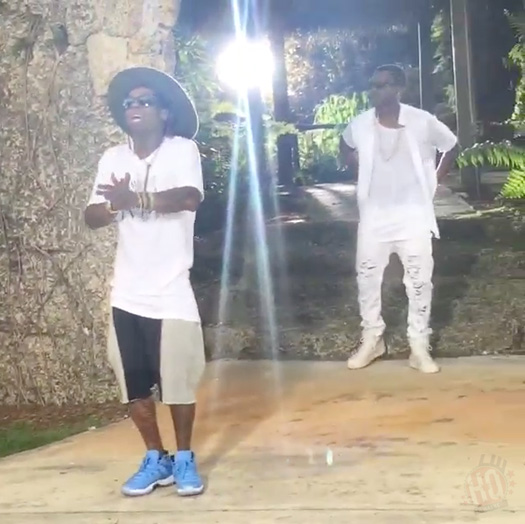 Ray J and Lil Wayne shot a music video for their "Brown Sugar" single at a bar in Pacoima, Los Angeles, California yesterday (May 28th).
You can view 2 more photos, as well as check out some behind the scenes footage from on set of the video shoot after the jump below.
If you have not yet heard Ray J's "Brown Sugar" collaboration with Weezy that was produced by Detail, click here to listen to it!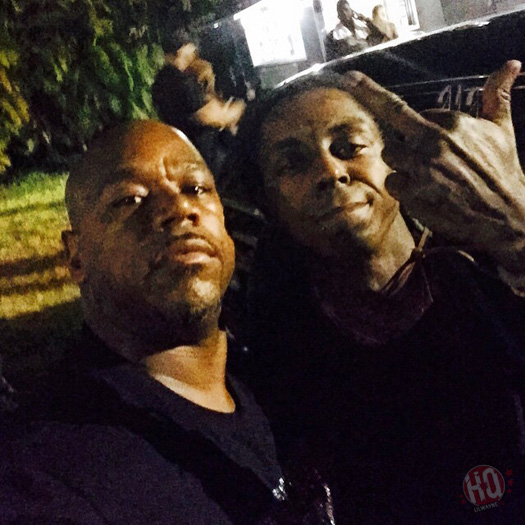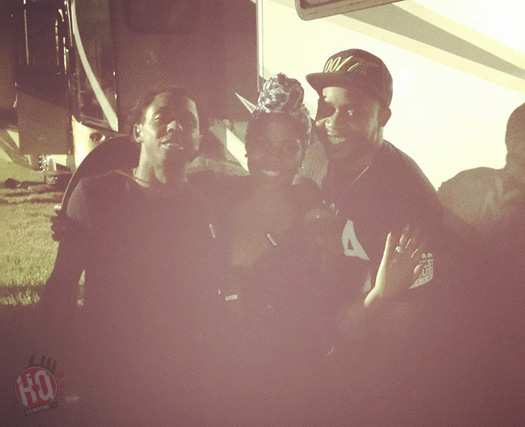 Credit: Cash "Wack 100" Jones and Jackie Brandz.