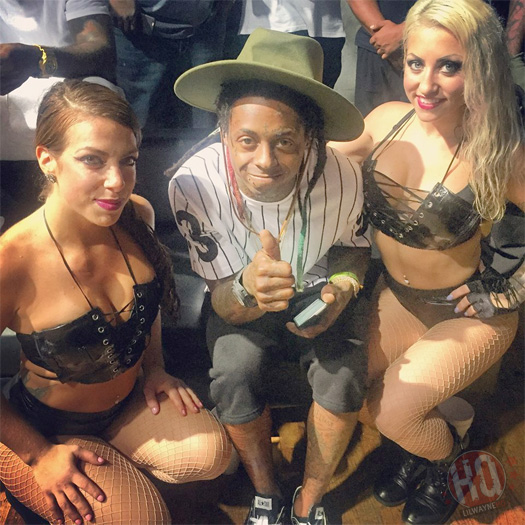 Lil Wayne attended and performed live with his Young Money artist Euro at Roxy Providence in Rhode Island on August 21st for a stop on his "Release Partiez" nightclub tour.
While on stage, Tunechi performed "Coco", "Rollin'", "Truffle Butter", and "Steady Mobbin'", as well as "Live Life" and "Pull Up" live with Euro.
You can check out some footage of Weezy's live performance in Providence after the jump below!
Credit: Logan Sullivan, Maria Meraklis, and Santi Rubirosa.