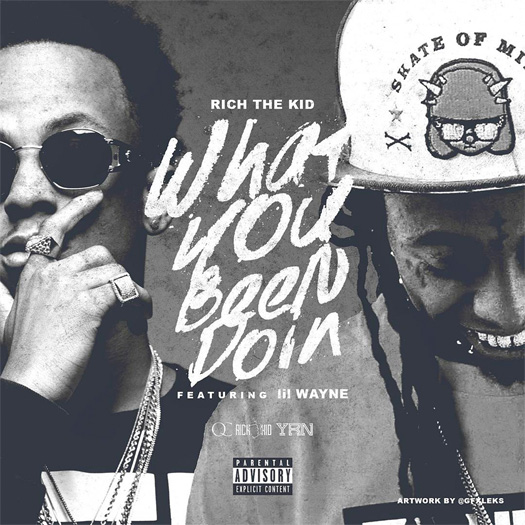 Rich The Kid has uploaded the above artwork on his Twitter page to show that he has an upcoming single called "What You Been Doin'" featuring Lil Wayne, which will be released soon.
If you recall back to the summer, Rich revealed in an interview that he was about to travel to Miami to work with Weezy in the studio, so that means the song will be a recent recording.
Who is looking forward to hearing the Rich The Kid and Tunechi collaboration?