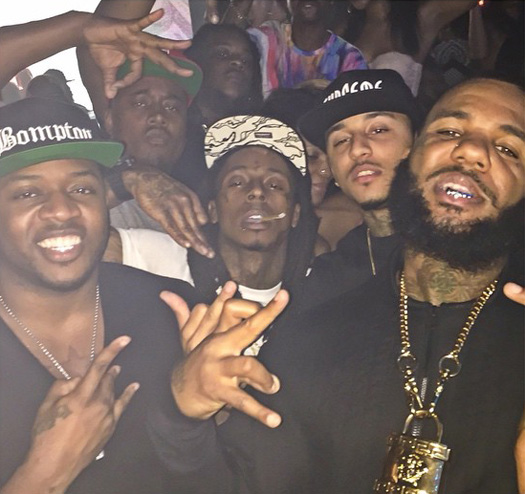 Billboard recently asked The Game about why he got involved in Young Thug and Lil Wayne's beef. If you don't recall, Game threatened Thug for going at Weezy during at a nightclub appearance in New Orleans back in May.
The Game revealed that he dissed Young Thug because he is a longtime friend of Tunechi and if he didn't get involved, then he wouldn't be a good friend at all. He also mentioned that he is more vocal than Tune when it comes to beefs.
You can read everything that Game said about the situation after the jump below!
You and Young Thug have been dissing each other over his beef with Lil Wayne. Why did you get involved?
If you had a friend and somebody was fucking with your friend and you didn't help, then are you really a friend? I'm more vocal than Wayne is as far as beefs are concerned. I stepped in and said what I had to say in defense of a longtime friend. It's good not to ever have a beef with anybody, but I'm not the one that starts beefs. I'm just the guy that once it's on, it's on. I'm not really tolerating any type of disrespect to me, my children or my friends. At the end of the day, that's all you really have.
Via Billboard