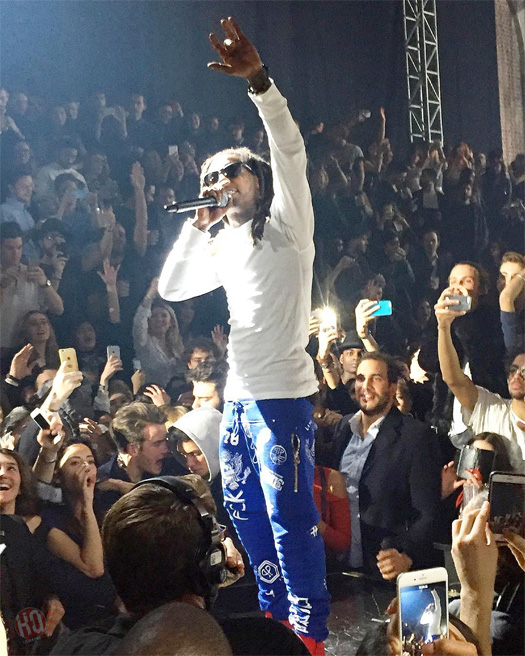 We have previously seen some footage of Lil Wayne walking out at Philipp Plein's Fall/Winter 2016/2017 Menswear fashion show on January 16th, due to technical difficulties with his mic, as well as some pictures of Wayne at the event.
Now we can watch a video (see below) of Tunechi performing "6 Foot, 7 Foot", "Loyal", "Truffle Butter", "Lollipop", "Mrs. Officer", and "No Worries" live at the event, which took place at La Fabbrica Del Vapore in Milan, Italy.
This live performance of course took place after Weezy had first walked out at the fashion show, but as we can see he did come back out to perform and put on a show for the people in attendance!
Please enable Javascript to watch this video
Credit: Andrea Emme, Damien Jarry, Daniele Panzironi, Davide Sari, Fabio Weik, Federica Shady, Giada Frosali, Ibra Sow, Isabella Mariani, Jonas Boons, Krishma Parmar, Lorenza Anceschi, Luana Ribolini, Marisa Flores, Marta Pawłowska, Marta Skius, Martina Savino, Manuel Giagosti, Mario Canu, Michel Richard, Nelson Tordera, Rima Kazumyan, Roberta Altavilla, Stefano Bettini, Valentina Tioli, and William Merante.