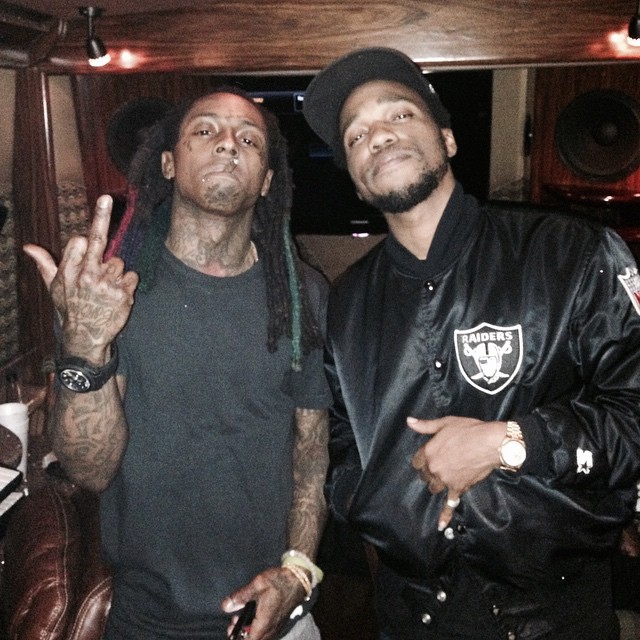 Curren$y has revealed in a Periscope session that he has asked Lil Wayne to record a verse for his and The Alchemist's upcoming The Carrollton Heist collaboration project.
The joint project, which will be released on Valentine's Day (February 14th), is a sequel to Spitta and Alchemist's 2011 collaboration album, Covert Coup.
We are not going to have to wait long to see if Tunechi did drop a verse on The Carrollton Heist, but surely he wouldn't have said "no" to Curren$y… right?
UPDATE: Spitta has confirmed on Twitter that Weezy will indeed be featured on his and Alchemist's collabo project by tweeting: "Mannnn this nigga lil Wayne went crazy hahaha #thecarrolltonheist"
UPDATE 2: Curren$y has confirmed the song with Wayne is called "Fat Albert".