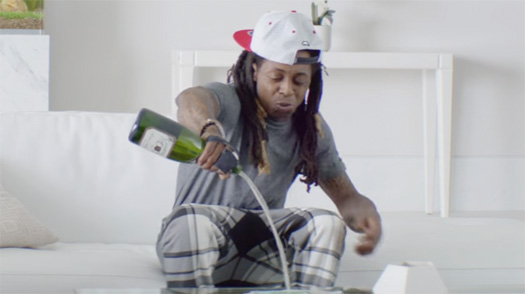 In a recent interview with CNBC, Lil Wayne chatted all about appearing in the new Samsung commercial called "Champagne Calls" to promote their Galaxy S7 mobile phones.
Weezy revealed that the reason he decided to work with Samsung was because of the money they was paying him, as well as discussed how it was perfect timing he referenced the brand in his "Steady Mobbin'" song.
You can read exactly what Tunechi said after the jump below. He also mentioned that he hopes us fans always expect the best from him!
Doing the commercial:
"I was just happy for the opportunity to be there. There's a billion people they could pick, and they chose me. I tried to make the most of it."

The reason to work with Samsung:
"The Nike sign. That check. It's just perfect timing. I have this song. Samsung is said in the song. Let's just go with it."

What to expect from him as a brand name:
"I hope (my fans) expect the best. Nothing more, nothing less. I hope they expect the best from me and I work as hard as I can to give them that."