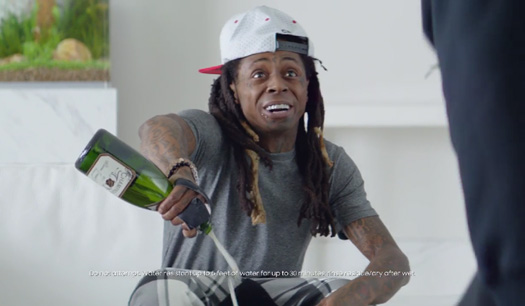 According to iSpot, Samsung's "Champagne Calls" commercial starring Lil Wayne that was filmed to promote the Galaxy S7 mobile phone has been ranked the top ad of the week.
iSpot, which is a real-time TV Ad performance metric, reveals the rankings of the top commercials every week by measuring engagement, online impressions, social media actions, view rate, national airings, and more.
You can see the full stats for Samsung and Weezy's "Champagne Calls" advertisement after the jump below.
It's great to see the commercial is doing well. Maybe this will help more brands work with Tune after he also said this week that he would love to appear in more ads!

Via Adweek