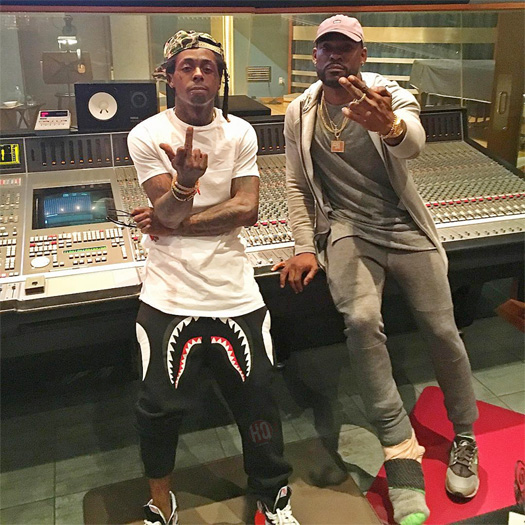 Over the weekend, DJ Stevie J shared the picture above of him and Lil Wayne to his Instagram page with a caption reading "We got 1 koming".
Last month, Stevie J also took to his Twitter to post a short clip (see below) with the caption "DJ Stevie J and Lil Wayne perform Stevie J upcoming single 'Heard Ah That' at #LIVOnSunday".
From these 2 "hints", you would think Tune will be featured on DJ Stevie J's next single. There is no confirmed release date for the song yet, but Stevie J did just release a music video for his "It Only Happens In Miami" track on Friday, so hopefully "Heard Ah That" is next!