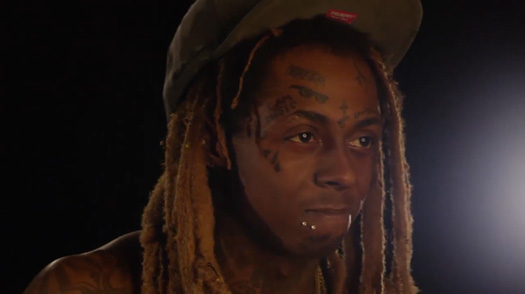 In this post, you can check out a behind the scenes look at the upcoming music video for Lil Wayne's "No Mercy" track that also includes Wayne explaining to the camera why he likes Skip Bayless.
If you missed it yesterday, a 30-second snippet of the "Skip And Shannon: Undisputed" theme song surfaced online and the full version is set to be released later this month on iTunes via Cash Money Records.
In the behind the scenes clip, which you can watch below, the producer of the track, Jared 'Jingle' Gutstadt, also calls Weezy the greatest rapper of all time and says it's a dream come true that he has worked with him!