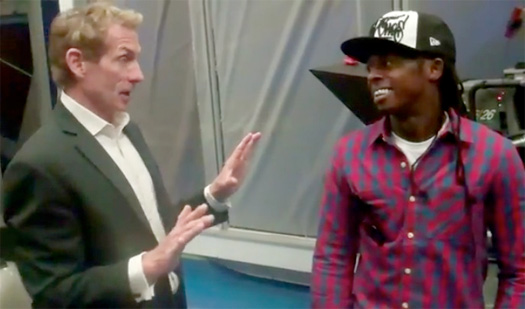 Next Tuesday (September 6th), Fox Sports 1's new television show "Undisputed" starring Skip Bayless and Shannon Sharpe will be launching from 9:30AM EST until noon.
Lil Wayne is expected to make an appearance on this debut episode and Skip also went on Twitter earlier today to announce that Wayne recorded a brand new track for show.
The track, which is called "No Mercy", will be the intro song aka theme song for the sports show. You can listen to a 30-second snippet of it after the jump below.
We will be able to purchase the record on iTunes in the next month when Cash Money Records release it (yes, you read that right). Be sure to tune into "Skip And Shannon: Undisputed" next week!
My new show Undisputed launches next Tuesday, 9:30-noon daily, Fox Sports 1. Wait till you hear the song Lil Wayne did for the show.

— Skip Bayless (@RealSkipBayless) August 31, 2016