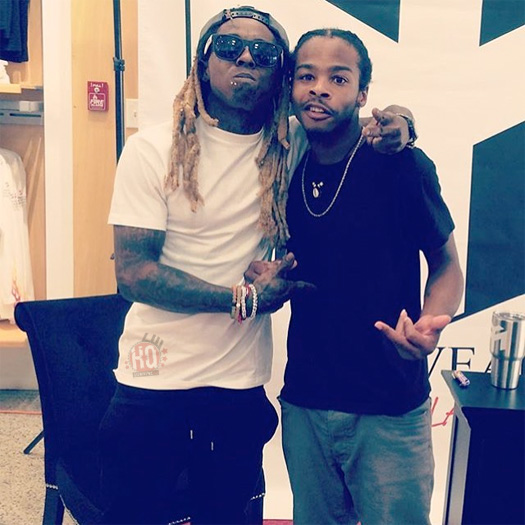 While at the 2016 Bud Light party convention at Silver Street Studios in Houston, Texas last month (August 13th), Lil Wayne took part in a little interview with HYPETRAK.
During the short conversation, Weezy mentioned that he is his favorite rapper of the modern era and confirmed he is currently working on his Dedication 6 mixtape that is "coming soon".
You can read exactly what Tunechi said about his forthcoming D6 project after the jump below!
What do you say to fans who say they miss the "mixtape Weezy?"
Lil Wayne: Dedication 6 coming soon (laughs).

What's the good word on your Dedication series?
I'm working currently working on it as we speak. I'm going to find some time to get with DJ Drama when it's right and then give it to the world!

Your favorite rapper of the modern era?
ME! (laughs)