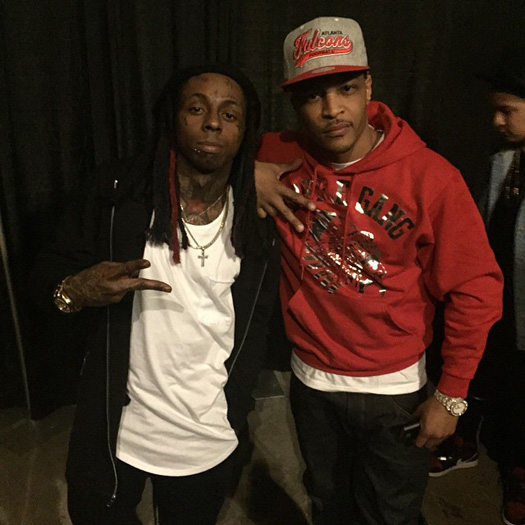 I am sure you've all seen T.I.'s long message to Lil Wayne on social media about his recent Black Lives Matter comments, but if not, you can read it below.
It has not been confirmed, but after T.I. went on social media to send Tunechi this message, Tune tweeted "fk ya" and you would have to guess that it's a response to Tip.
You can't blame Wayne for that response as why wouldn't T.I. call him if they are good "friends" like he is making out in his message? Also, you can't forget that Tip was spotted wearing "Free Peewee Roscoe" apparel after he was found guilty of shooting up Weezy's tour bus. It was also Mr. Carter who would of made T.I. a lot of money by bringing him along on his "America's Most Wanted Tour" in 2013.
Lil Wayne's daughter, Reginae Carter, left a comment on T.I.'s long Instagram post too that read: "You lost his number ? You should've copied and pasted this and sent it him thru via text but u wanna seek for attention"! Wayniacs, what are your thoughts on the whole situation?
fk ya

— Lil Wayne WEEZY F (@LilTunechi) November 6, 2016