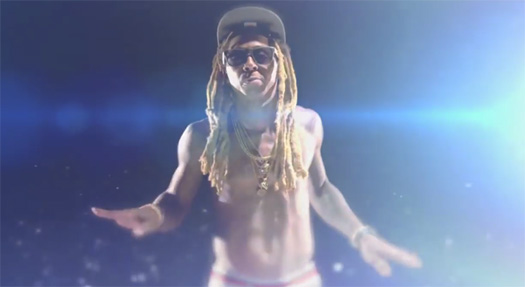 After watching the music video for Lil Wayne's "No Mercy" song that is being used for the "Skip And Shannon: Undisputed" sports television show theme song and intro 2 months ago, an extended version of the video has now been released.
There are not too many differences in the visual except for the fact that it's 20-seconds longer, it plays more of the Jared "Jingle" Gutstadt-produced track, and the footage is different than on the first version we saw in September.
Hit the jump to check out the extended version of Weezy's "No Mercy" music video. Click here to see some behind the scenes footage from the video shoot!