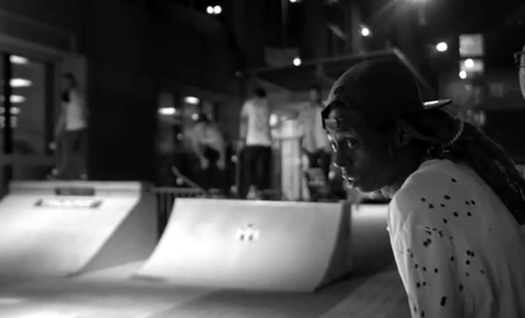 We previously saw a 360 trailer earlier this month, and now here is a 2D trailer for the debut episode of Hulu and Live Nation's upcoming virtual reality show series titled "ON STAGE".
The very first episode will be featuring Lil Wayne and focusing on how he is a rapper, skateboarder and icon, so we can expect to see new footage of him performing live on stage and skating in the streets.
You can watch the 2D trailer for Weezy's "ON STAGE" episode after the jump below. It is set to premiere this Thursday (January 26th) on the Hulu VR app!