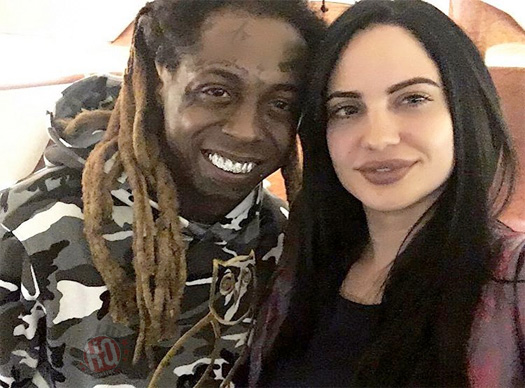 In a recent interview with The Undefeated, Lil Wayne recalls recording his feature on Dame D.O.L.L.A.'s "Loyal To The Soil", which was personally one of my favorite songs of last year.
Weezy explains why he didn't think it was really the NBA player rapping when he was first sent the track, why he didn't curse in his verse, and why he decided to jump on the record.
Hit the jump to read exactly what Tunechi said about Damian Lillard!
I was like, 'Who is this?' because I didn't think it was him. I thought it was someone that wrote for him. Sometimes when people have someone write for them, they record it themselves, so I thought it was the writer. Then I listened to it a little longer. I mean, I liked it off top. Then I started to notice that really was him! And — he spittin'!

The reason why I didn't cuss — I don't even know. When you write something down, you … put a lot more thought into it because you're actually looking at it. It's just that simple. Me? I don't write. I just go off the top of my head. I just go on and I kinda sharpen the thoughts that did come to my head, and I make 'em rhyme. I probably just didn't cuss, honestly. The subject matter didn't require cussing.

Sometimes when you get the athletes that try to rap, they try to take on a persona other than themselves. What I mean by that is, when they step off the field or off the court, they try to be the definition of a rapper. And what I mean by the definition of a rapper is, I guess, we're 'hard,' or our pants sag, or our clothes are big, or I guess we wear dark shades, or, I guess, we wear a lot of jewelry. That's what I mean. So when they try to be a rapper, they try to be that rapper. None of us are that rapper! None of us are the definition of a rapper. All of us are individually ourselves. When I heard Dame being that, that said a whole lot. He wasn't talking about hanging on no corners. He wasn't talking about homies that hang on corners. He was just being positive in a verse. And that's hard to do these days. It's hard to be positive! Dame's verse wasn't about 'stop the violence,' but it was a positive verse in a nowadays way. And I haven't heard that from no one. I believe that's actually him and it wasn't because the song was positive. For him to be able to do that, and that's who he is — and that's who he'll be as an artist — if I'm going to get a 10-, 11-, or 12-song album out of that person and it's gonna sound like that, I don't believe only my ears should listen to it. I believe the world should listen.