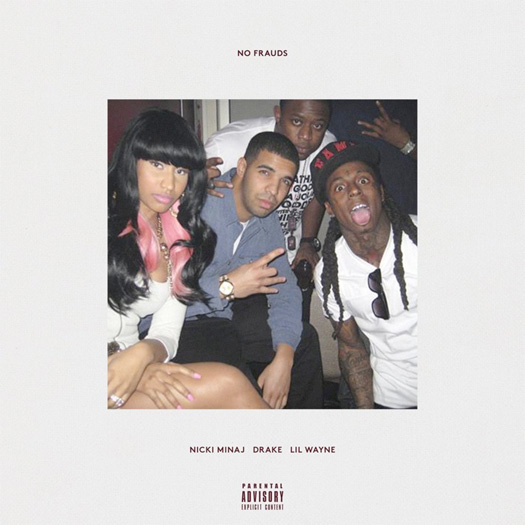 The Big 3 are back! Nicki Minaj collaborates with her Young Money label-mates Lil Wayne and Drake on her new single called "No Frauds".
There is no word as of right now if this track will be appearing on the Barbie's forthcoming studio album, due to be released later this year.
You can stream "No Frauds" after the jump below via Apple Music. Click here to listen to "Changed It"!