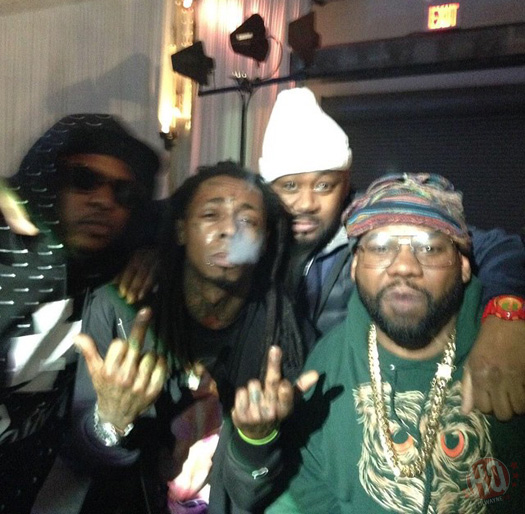 Raekwon recently chopped it up with AllHipHop for an interview and during their conversation, he spoke on collaborating with Lil Wayne on their upcoming "My Corner" song, due to drop this month.
The Wu-Tang Clan rapper revealed that him and Tunechi did a feature trade with each other, which means we can also be looking out for a Tune song in the future featuring Raekwon.
He even mentioned that he respects Lil Wayne a lot, called him "a legend", and said Wayne "smashed" his verse on "My Corner". You can read exactly what the Chef said about Weezy after the jump below!
AllHipHop: I know you and Wayne had a song together with Q-Tip. Had you ever worked together prior to that?

Raekwon: We were on records with other people that meshed us together. But me and him never had an opportunity to work with each other like, "This is going to be a record for me and you." I remember Wayne calling me and wanted me to be on a record.

So automatically, this is how real friends do. We trade favors. So when I got on his record, he felt like it was only right for him to get on something for me. We never worked together through the years, and I respect Wayne a lot.

He's clever. He always pays homage. He's a legend in my eyes. I just wanted to call him and just say, "I need you to get on this. I found something that I think you would rip. I think the world is going to be like, 'Wow. The Chef and Wayne?'"

It sounds almost impossible to create, but that's only to the eyes of those who don't understand. But to me it was like, "Yo, it's time. I just gotta give him something he would really appreciate." The record I gave him – he went in on it. He smashed it like I knew he would.