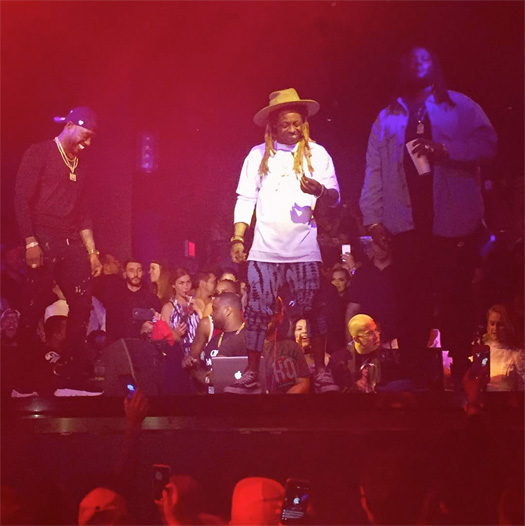 Back on January 26th earlier this year, Lil Wayne hosted a birthday bash for DJ Stevie J at STORY Nightclub in Miami, Florida.
During the party, Weezy also got on stage and performed "A Milli", "Lollipop", "Steady Mobbin'", "Truffle Butter, and "Bitches Love Me" live, as well as jammed out to Stevie J and Migos' "Heard Ah That" single.
You can check out some footage of Tunechi performing at STORY Nightclub and shouting out "Young Mula, R-O-C, fuck Cash Money" after the jump below!
Credit: Fatimah Muhammad and Lukas Olbertz.