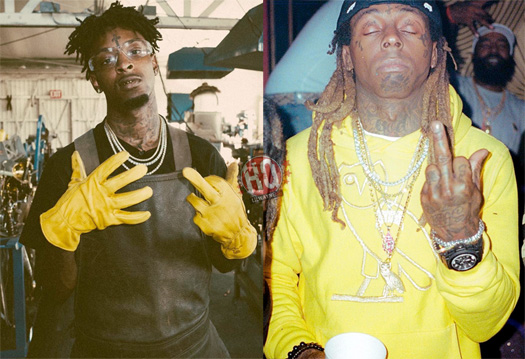 21 Savage met up with Rob Markman from Genius at Sword & Stone in Los Angeles, California recently for an interview and to make a knife from scratch.
At the 4:00 minute mark of their conversation, Savage mentioned that he listened to a lot of Lil Wayne around his early teenage years 13-14 as he was growing up.
He revealed he listened to a lot of Gucci Mane, Jay Z and Nas at that time too. You can watch 21's interview with Genius after the jump below!
Thanks to Amritpal Uppal for the heads up!