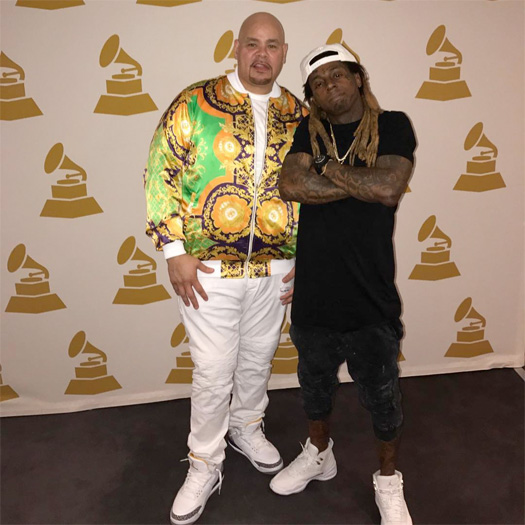 Fat Joe recently visited Power 105.1 in New York City to appear on "The Breakfast Club" radio show and chop it up with DJ Envy, Angela Yee and Charlamagne Tha God.
At the 4:00 mark of their interview, Joey Crack was asked if his relationship with Lil Wayne is a problem in the Nicki Minaj vs. Remy Ma rap beef to which Joe revealed he hasn't seen Wayne in a while, but he did have some nice words to say about him:
"That's my brother, I love him to death. I mean he probably could get away with some funny stuff, Lil Wayne could probably slightly punk me and I'd walk it off. It's very rare anybody can get away with that… I love him so much, he's so hard not to get along with, he's such a beautiful dude. Wayne is amazing, he's always been there for me through thick and thin, vice versa."
You can watch Fat Joe's full conversation with "The Breakfast Club" in a video after the jump below!