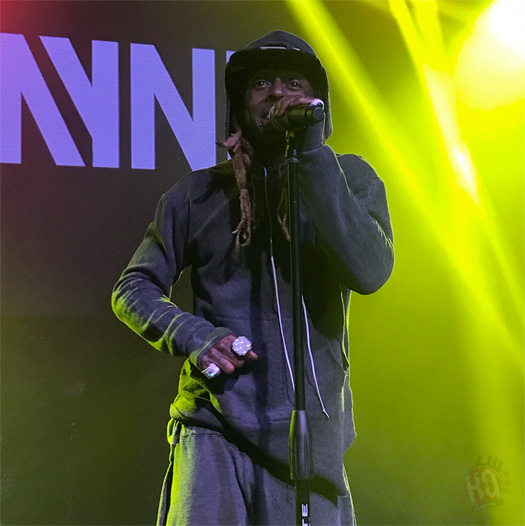 Lil Wayne put on a live show at Venue 578 nightclub in Orlando, Florida on November 18th for "Classic Weekend".
During the concert, Weezy performed "I'm Goin' In", "Rich As Fuck", "A Milli", "The Motto", "Steady Mobbin'", "No Problem", "No Worries", and more songs live for everyone in attendance.
You can check out some footage from Tunechi's set after the jump below. After his show had finished, Tune also kissed the hand of a lady in the front row!
Credit: Abhishek Sastri, Hannah Curry, Justin Tolar, Kayla Belluomini, MTABooking, Rashawn Auto, and Xavier A Zambrana.