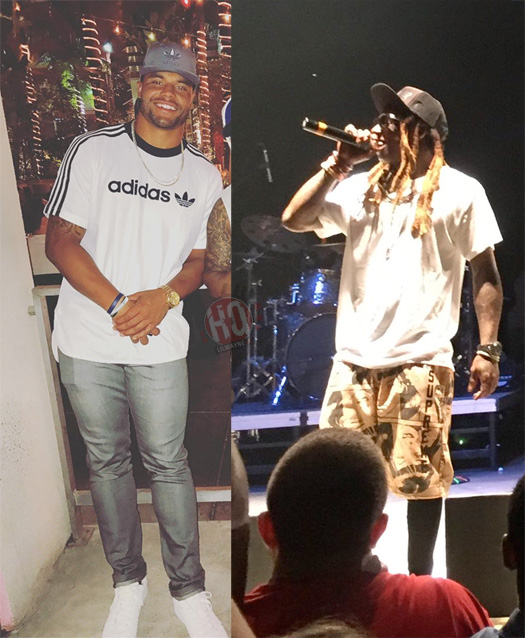 Professional American football player Rayne Dakota "Dak" Prescott recently participated in a live Q&A session with Scooter Magruder for AT&T.
Around the 2:10 mark of their interview, which you can watch below, the Dallas Cowboys quarterback revealed his top 5 rappers of all time list and put Lil Wayne in the #1 position.
The other rappers that Dak Prescott named were: Ice Cube, Jay Z, Drake, and Tupac Shakur. I am not sure why the host did a facepalm when Dak mentioned Wayne's name, but it shows what a lame hater he is!