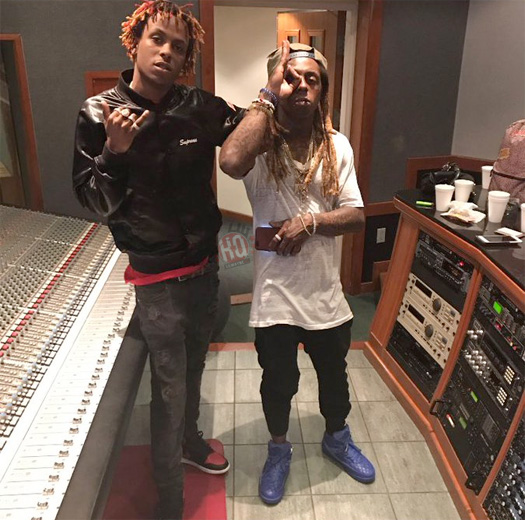 Earlier this week, Rich The Kid showed a text message that he received from Lil Wayne saying "Murderrrrrrrrrrr" with a bunch more r's on the end.
Rich also made a comment on Drake's Instagram post, which was a picture of him and Tunechi with a caption saying "D6", that read: "they ain't ready" with a few emojis.
You can see proof for both of these updates after the jump below! Do you think RTK and Drizzy will both be featured on Weezy's upcoming Dedication 6 mixtape? Or do you think it's a reach?