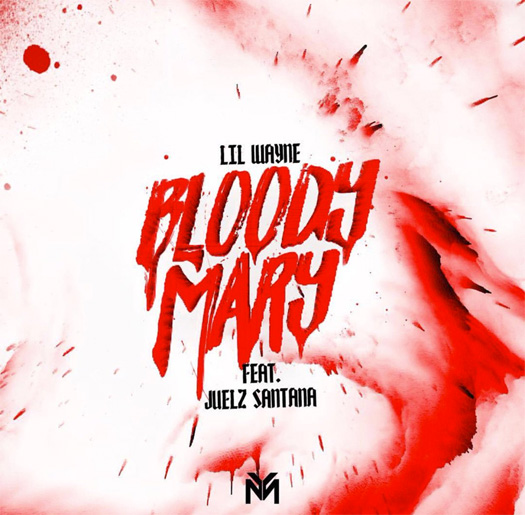 A day after releasing "Big Bad Wolf", Lil Wayne has released another song off his upcoming Dedication 6: Reloaded mixtape.
This one is a freestyle with Juelz Santana called "Bloody Mary" over Tupac Shakur's "Hail Mary" beat that was remade by Dizzy Banko.
You can view the artwork for "Bloody Mary" above and listen to the track after the jump below! Thoughts?