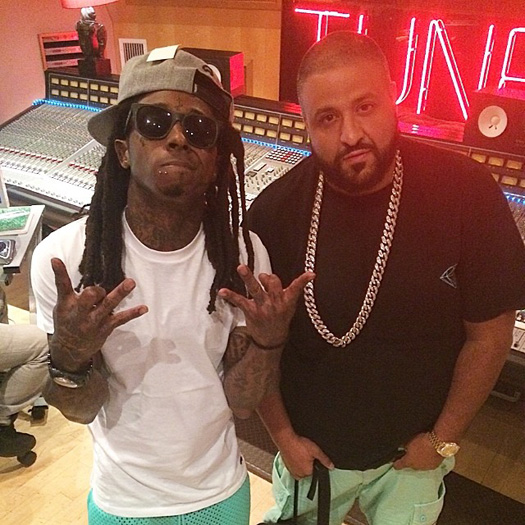 For this week's "Feature Friday" installment, I have chosen the original version of DJ Khaled's "Out Here Grindin'" single featuring verses from Lil Wayne, Rick Ross, Plies, Lil Boosie, Trick Daddy, and Ace Hood, as well as a hook from Akon.
The official version of this The Runners and Jim Jonsin-co-produced collaboration that replaced Weezy's verse with a verse from Jeezy appears on Khaled's We Global album, which was released back in 2008.
"Hahahaha, check out this bizarre; I am regularly irregular; Khaled best DJ, Weezy best rapper; If Khaled say it's a movie then Weezy best actor"
You can listen to the original version of "Out Here Grindin'" below.
PREVIOUS: Feature Friday #121