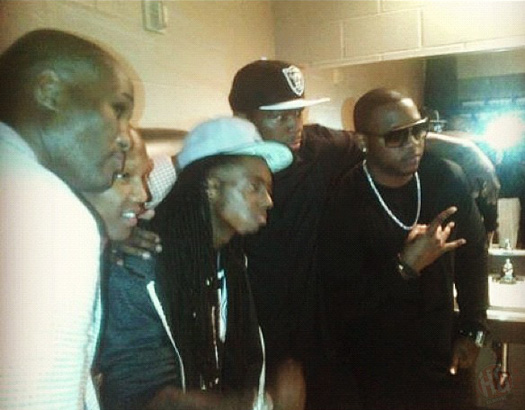 50 Cent took to his Instagram page a couple of days after Lil Wayne and Birdman reunited to react and share what he thinks about the whole situation.
The rapper, actor and businessman uploaded a picture of Tunechi and Baby from LIV nightclub on his social media and captioned it "a real hip-hop moment":
"@LilTunechi & @Birdman5Star this is a real HipHop moment, HATE IT or LOVE IT you can't stop it.#TheOath"
If you missed the news, Weezy and the #1 Stunna were spotted hugging, laughing and chopping it up at LIV in Miami, Florida this past Sunday (March 11th).
Fiddy also made some really smart comments back in 2015 about this whole relationship between Wayne and Birdman including why you shouldn't get involved in it, which you can read here!