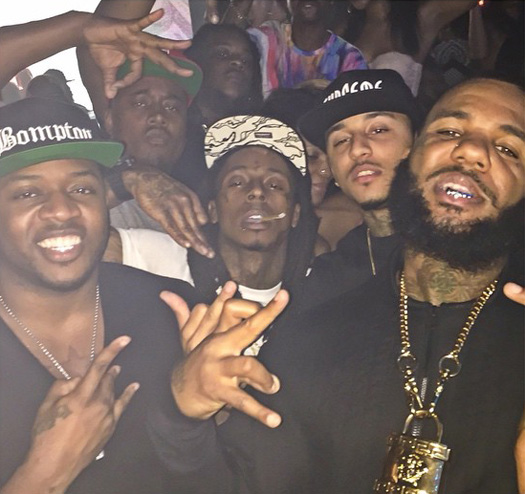 The "Feature Friday" post for this week is The Game's "Red Magic" song featuring a chorus and verse from Lil Wayne, as well as an outro from Young Money's Shanell.
The track was recorded for Game's third studio album, LAX, which was released back in 2008, but it didn't end up making the project for an unknown reason. However, their other collaboration "My Life" did.
"I don't get none of y'all niggas; Like two three, I'm after every one of y'all niggas; What am I saying? I'm ahead of all of y'all niggas"
You can listen to "Red Magic" below and read the lyrics here.
PREVIOUS: Feature Friday #123