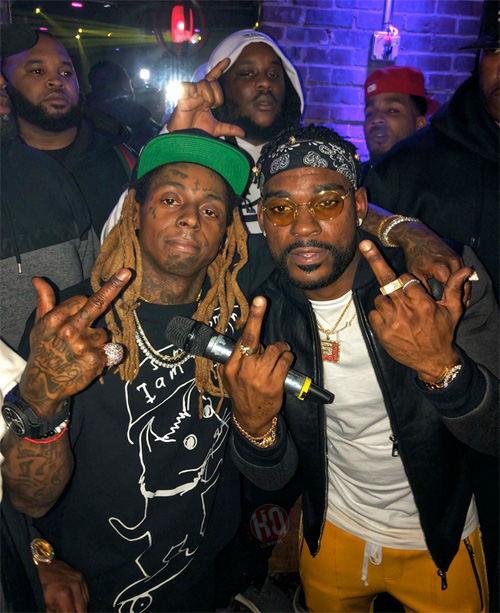 It looks like there is another upcoming Lil Wayne collaboration album that we can add to the list along with I Can't Feel My Face, ColleGrove 2, and L.A.T.
Over the weekend, Young Money artist HoodyBaby uploaded a photo of him and Weezy on Instagram (see below) with a caption reading: "Dope Dillon & The Fat leopard EP ….. #OHB #YM"
We already know that Fat Leopard is Hoody's alter-ego, so maybe Dope Dillon is an alter-ego of Tunechi which we haven't heard yet. It's possible that "Vegas" could be the first single off the joint EP too!