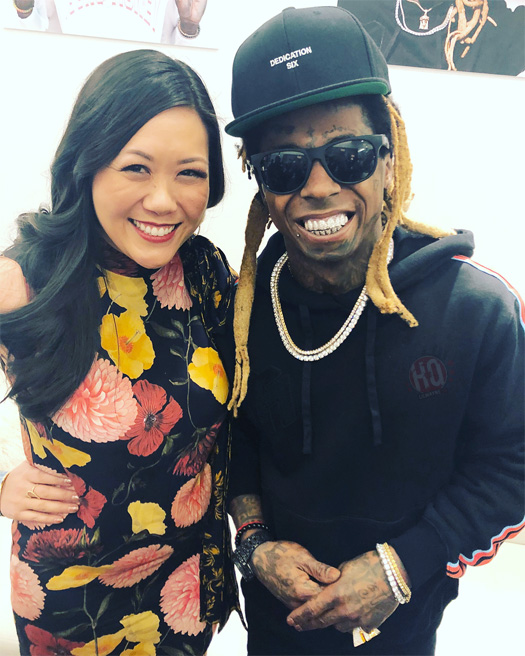 I previously posted up some photos just over a week ago, and now we can see some footage from Lil Wayne's meet and greet session during the launch for his new Young Money Merch clothing line.
Weezy met his fans that bought YM apparel, signed autographs, and took photos with them at Neiman Marcus clothing store in Beverly Hills, California on February 16th.
You can check out a video from the Tunechi meet and greet session after the jump below. The songs that can be heard in the background are "Motor Sport", "Ransom", "Both", "Family Feud", "Everyday We Lit", and "OOOUUU"!
Credit: Chris Wallace, Marisa Flores, Neema Abhar, and Ye-Hui Goldenson.