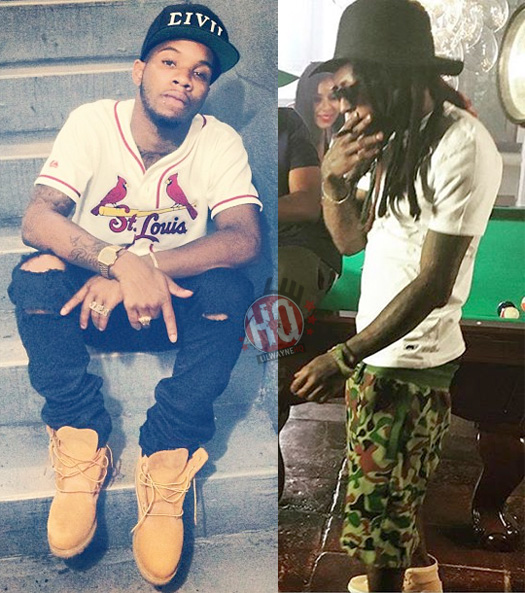 A few days ago in Los Angeles, Tory Lanez sat down with J Cruz on Power 106's "The Cruz Show" to promote his new album, Memories Don't Die.
At the start of their conversation, Tory discussed meeting Lil Wayne for the very first time, revealed he is a "super Wayne fan", and mentioned his old Sway freestyles were all inspired by him.
"I love Lil Wayne, no shame in it."
Lanez also added that he told Tunechi he has some crazy music for him, which he can jump on, as well as did an impression of Tune's voice.
The Canadian music artist even admitted that he doesn't get impressed by meeting a lot of new people. However, Weezy was different as he is someone who has helped him with his craft, because he was one of the first artists who did both singing and rapping. Tory then used "Prostitute Flange" as an example.
You can check out the Tory Lanez interview with Power 106 plus the Instagram Live clip of him meeting Mr. Carter after the jump below!