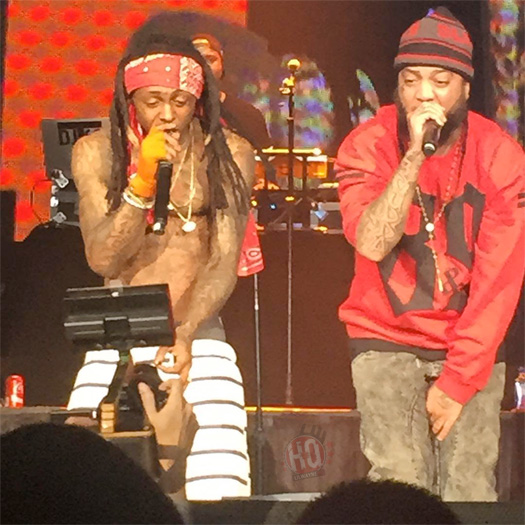 On episode 158 of The Joe Budden Podcast, the Slaughterhouse rapper shared the story of how Lil Wayne one time threatened to kill him.
Joe Budden revealed it all first happened when he saw Weezy at an awards show and asked him for a verse on his "She Don't Put It Down" single before then going on to say something about Young Money artist Gudda Gudda that was captured footage.
Wayne then told him he was going on tour with Eminem, but would still try and do the verse, so when Joe called up Tunechi at a later date to ask him about the verse, this is when Tune called him out as he had ended up seeing the clip of Budden dissing Double G and wasn't happy at all:
"You better apologize motherfucker, you got nerve to ask for a verse after you disrespect my family? You lucky motherfucker…"
To cut a long story short, Mouse ended up apologizing to Gudda personally and Mr. Carter went and did the "She Don't Put It Down" verse for him. You can listen to this crazy story at the 37:00 mark of the conversation below! Thoughts?