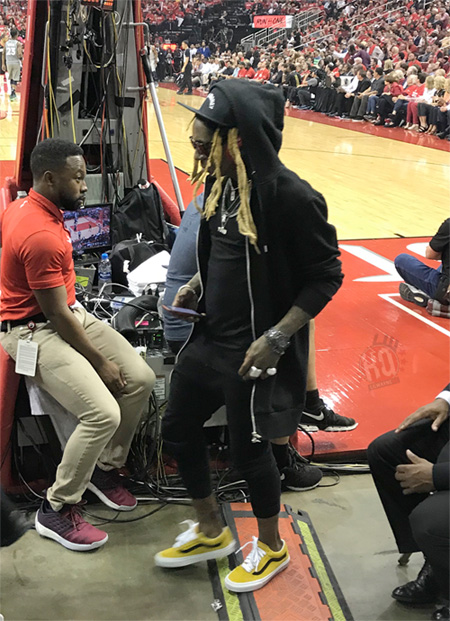 Lil Wayne made an appearance during Game Two of the Western Conference playoffs at the Toyota Center on April 18th in Houston, Texas.
The Best Rapper Alive sat court-side with Mack Maine to watch the Minnesota Timberwolves play the Houston Rockets in an NBA game.
You can check out plenty photos of Weezy at the basketball game after the jump below. The Rockets ended up beating the Timberwolves 102 – 82!