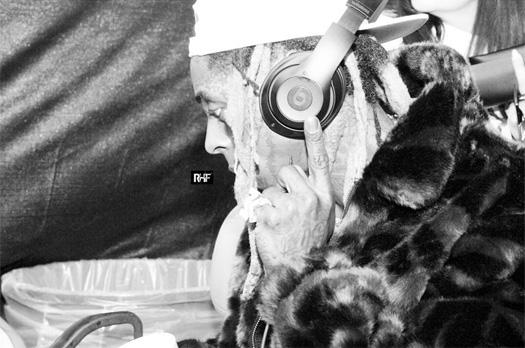 According to The Blast, who first broke the news that Lil Wayne had finally reached a settlement with Cash Money Records and Universal, Wayne and his Young Money Entertainment record label have applied to trademark "New Dirty Bastard".
The rival website to TMZ have managed to get a hold of the documents, which shows Weezy and Young Mula have filed to use "New Dirty Bastard" in record and music production, as well as any other entertainment related services.
As you can already see, "New Dirty Bastard" is very similar to Ol' Dirty Bastard (a rapper who died in 2004 from a drug overdose) and his son's rap stage name Young Dirty Bastard. The Blast have already spoken to ODB's eldest daughter, Taniqua Jones, who revealed that her family are not sure what YM will be doing with "NDB", but they will always fight to protect their own rights.
However, the family will be more than "willing to work together" with Tunechi and his label once they find out more information. What do you think Tune is trying to trademark "New Dirty Bastard" for? Let me know in the comments section below!
Photo credit: R.H.F Pro.